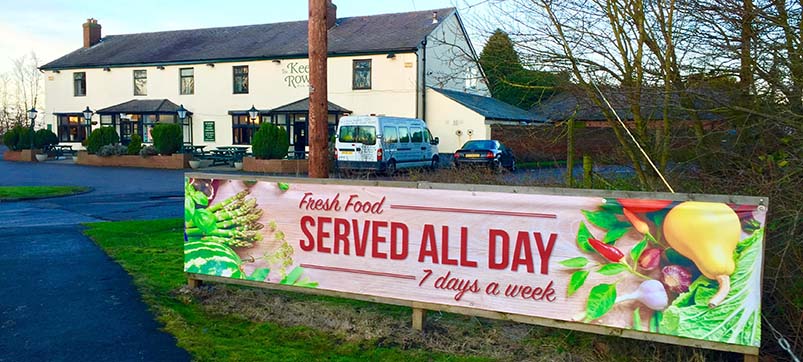 0191 237 0060
Call Now to Book a Table
Welcome to The Keel Row - Country Pub & Dining - NEWS & EVENTS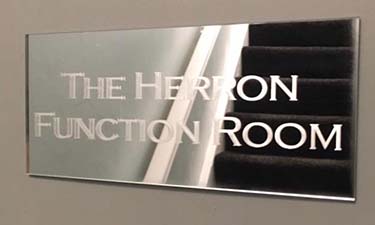 For that special occassion why not book our newly refurbished function room?
Perfect for weddings, christenings, birthday parties, club or society meetings or that big family get together!
We have a range of options available to make that special occasion, extra special!
Call Sharon or Vikki now on 0191 237 0060 to dscuss how our function room would be the perfect venue for your special event.
- Make sure to follow us on Facebook, Instagram & Twitter to keep up to date!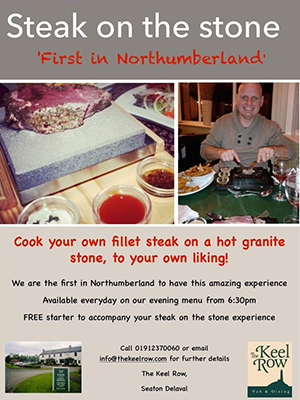 Steak On The Stone - First In Northumberland!
Cook your own fillet steak on a hot granite stone, to your own liking!
We are the first in Northumberland to offer this amazing experience
Available everyday from 6:30pm
FREE Starter to accompany your steak on the stone experience!
*North East Blog Awards Winner - Blogger of the year 2014
*Butlins Ambassadors 2014-15
*Center Parcs Ambassadors 2013-14
Family days out reviewed across the North East and beyond, family travel, family lifestyle and family restaurant reviews.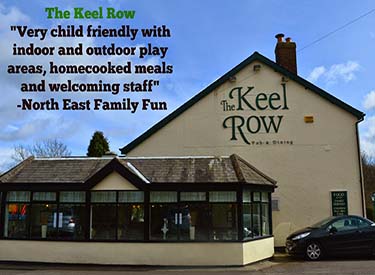 Bingo Club – Every Wednesday from 7:00pm
Join us for a get-together and have a few games of Bingo – everyone welcome, every Wednesday night from 7:00pm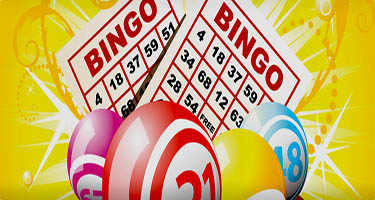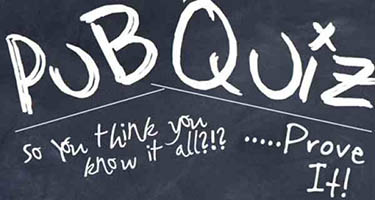 Quiz Night – Every Thursday from 9:00pm
Join us for our very popular quiz on a Thursday night
FREE food for every quiz team too.